Crafting Memorable Moments with Crab Island Luxury Adventures
Step aboard and escape to an aquatic paradise with Crab Island Luxury Adventures. Get ready to elevate your coastal experience with a journey that transcends the ordinary. Imagine a day filled with radiant sun, pristine waters, and the freedom to embrace adventure. As the premier provider of unforgettable nautical escapades, we specialize in curating moments that linger in your memory long after the voyage ends. Our charter isn't just a boat ride; it's a passport to indulgence, excitement, and pure relaxation.
While aboard, you can immerse yourself in the vibrant energy of Crab Island, revel in water sports, or simply soak up the sun while sipping your favorite beverage. Our expert crew is dedicated to ensuring that every moment on the vessel is nothing short of extraordinary. Whether you seek a serene day adrift or a lively celebration on the waves, we have the prowess to transform your vision into a breathtaking reality. Set your sights on Crab Island Luxury Adventures and unlock the doorway to an unparalleled maritime odyssey.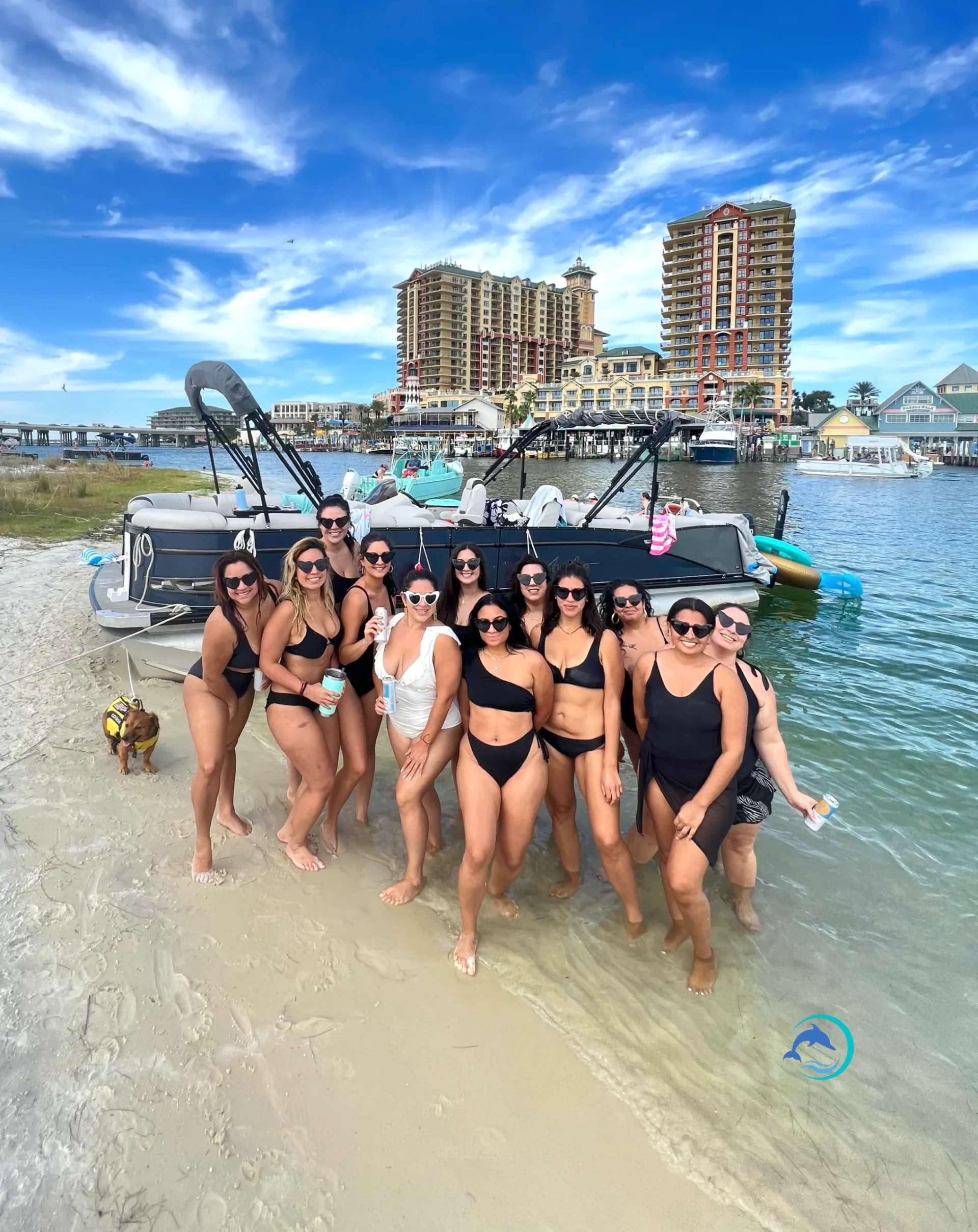 Introducing Crab Island Luxury Adventures
Crab Island Luxury Adventures is the epitome of luxury and adventure combined. Our fleet of meticulously maintained vessels offers a gateway to an unparalleled maritime escape. Whether you are seeking a serene day adrift or a vibrant party on the waves, our team is dedicated to turning your vision into an extraordinary reality. With a commitment to exceptional customer service and safety, we ensure that every journey with us is a seamless blend of opulence and exhilaration.

At Crab Island Luxury Adventures, our charters are designed to transport you to a realm where every moment is soaked in splendor and possibility. From the moment you step on board, you are enveloped in an ambiance of luxury and adventure, setting the stage for an unforgettable voyage.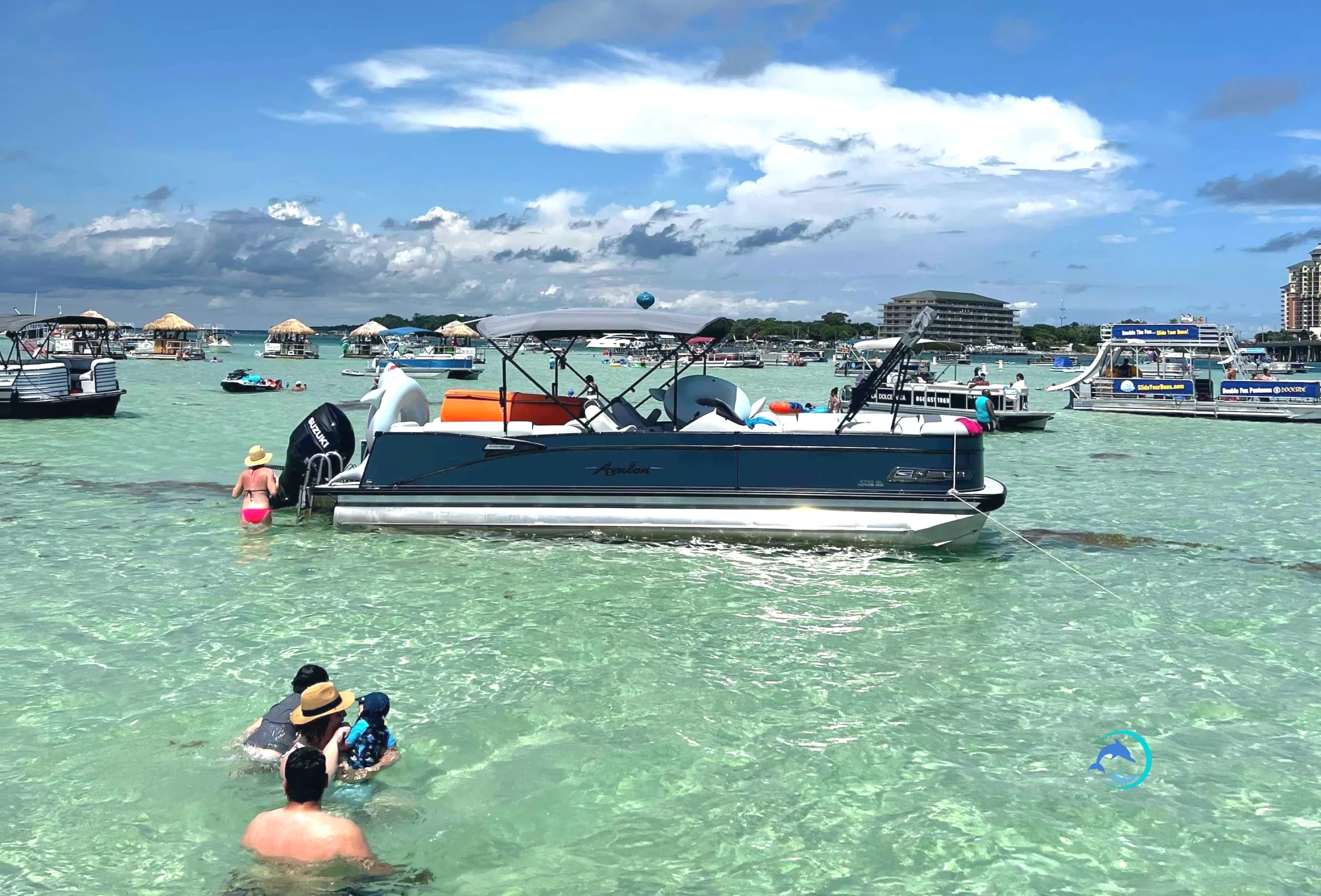 The allure of Crab Island
Nestled in the emerald waters of the Gulf Coast, Crab Island is a natural sandbar that has become a haven for those seeking aquatic bliss. The shallow, crystal-clear waters provide the perfect setting for a myriad of activities, from leisurely floating to engaging in thrilling water sports. This aquatic playground is a magnet for locals and visitors alike, drawing them in with the promise of a day filled with sun-kissed relaxation and boundless excitement.


As your vessel approaches the enchanting expanse of Crab Island, you will be captivated by the sight of colorful umbrellas, floating bars, and a lively atmosphere that pulses with the rhythm of joyous indulgence. Whether you yearn for moments of tranquil seclusion or a lively soiree on the waves, Crab Island beckons with its siren call of endless possibilities.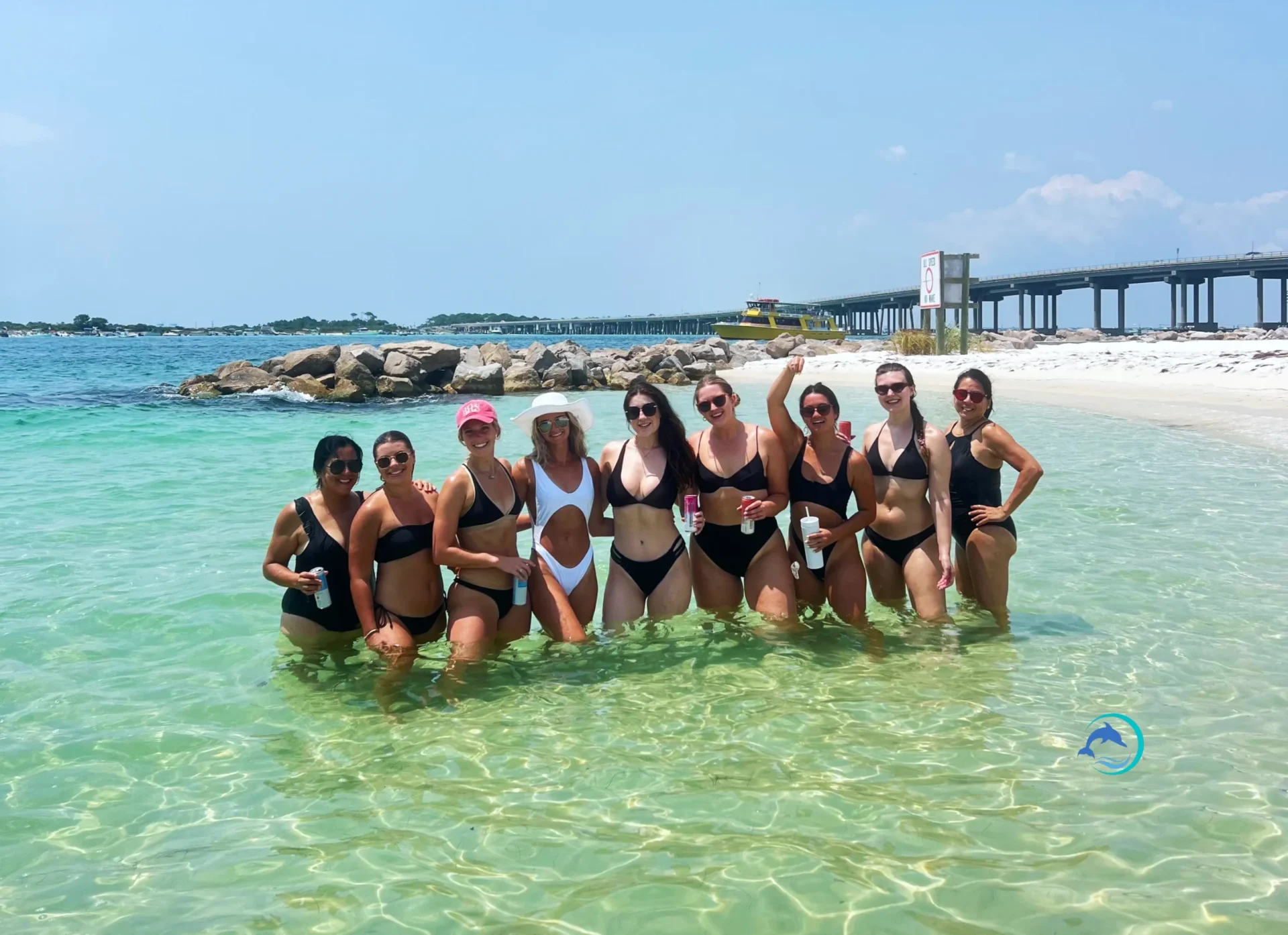 Crafting your perfect day at Crab Island
At Crab Island Luxury Adventures, we understand that each guest seeks a unique experience. Whether you envision a day of peaceful solitude, a family-friendly escapade, or a spirited celebration, we are dedicated to tailoring your journey to your exact desires. With a range of customizable options, including water toys, dock and dine cruises, eco-friendly adventures, or any special occasion, we ensure that every aspect of your day is meticulously crafted to perfection.


For those who crave adventure, our captains will help you design the perfect day of exhilarating fun. Alternatively, if relaxation is your priority, our spacious deck provides the ideal setting for basking in the sun, sipping on refreshing beverages, and relishing the serenity of the surrounding aquatic sights.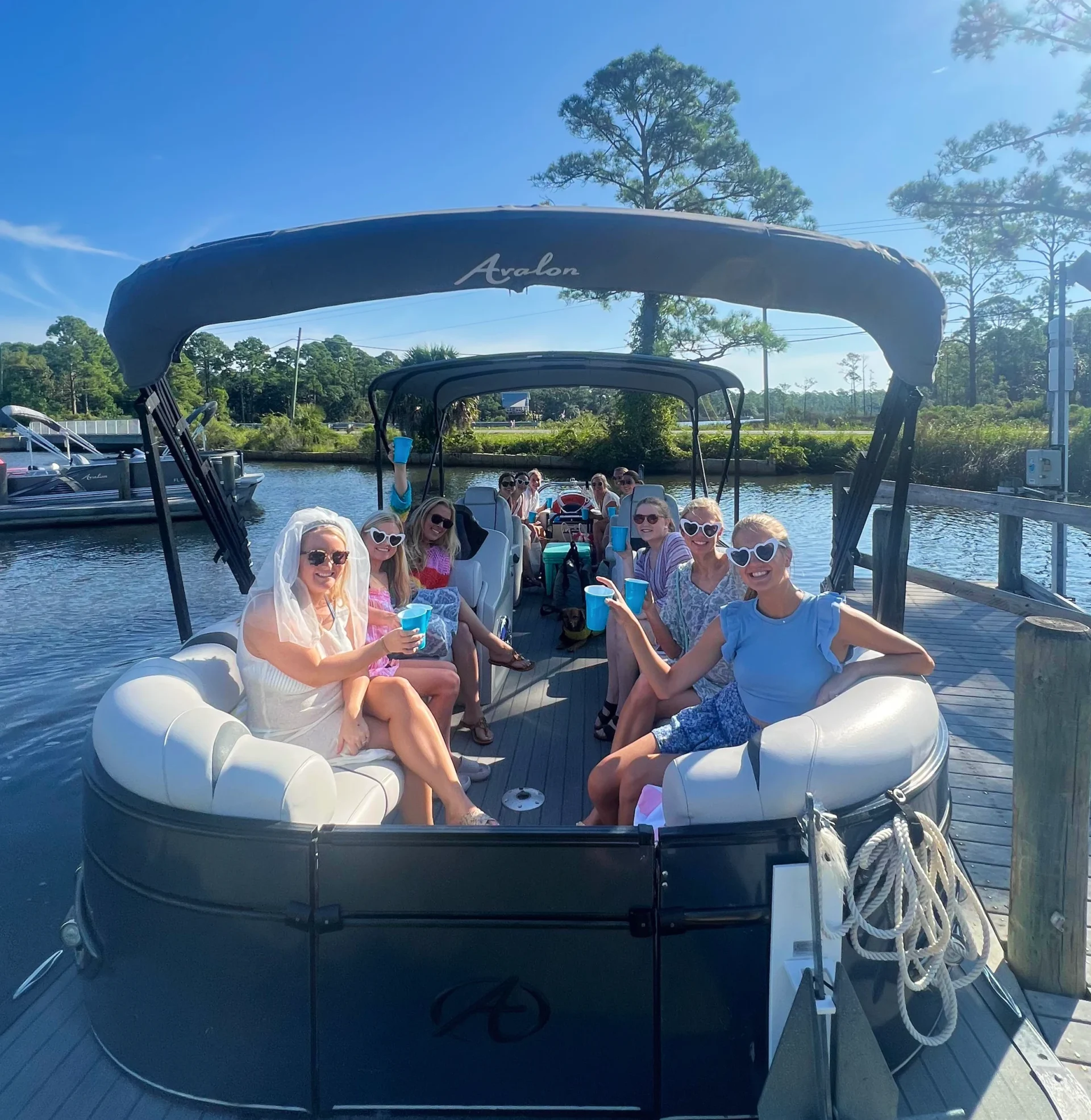 Choosing the right charter package
To ensure that your experience with Crab Island Luxury Adventures surpasses your expectations, we offer an array of charter packages designed to cater to diverse preferences. Whether you seek an intimate excursion for two or a grand celebration with a larger group, our packages are meticulously curated to accommodate your specific needs. From half-day adventures to full-day extravaganzas, we have a package that aligns perfectly with your vision.


Our dedicated team is committed to assisting you in selecting the ideal package that harmonizes with your desires and ensures that every moment on board is a symphony of delight and indulgence. With a keen understanding of the importance of personalized experiences, we strive to exceed your expectations at every turn, transforming your maritime dreams into vibrant reality.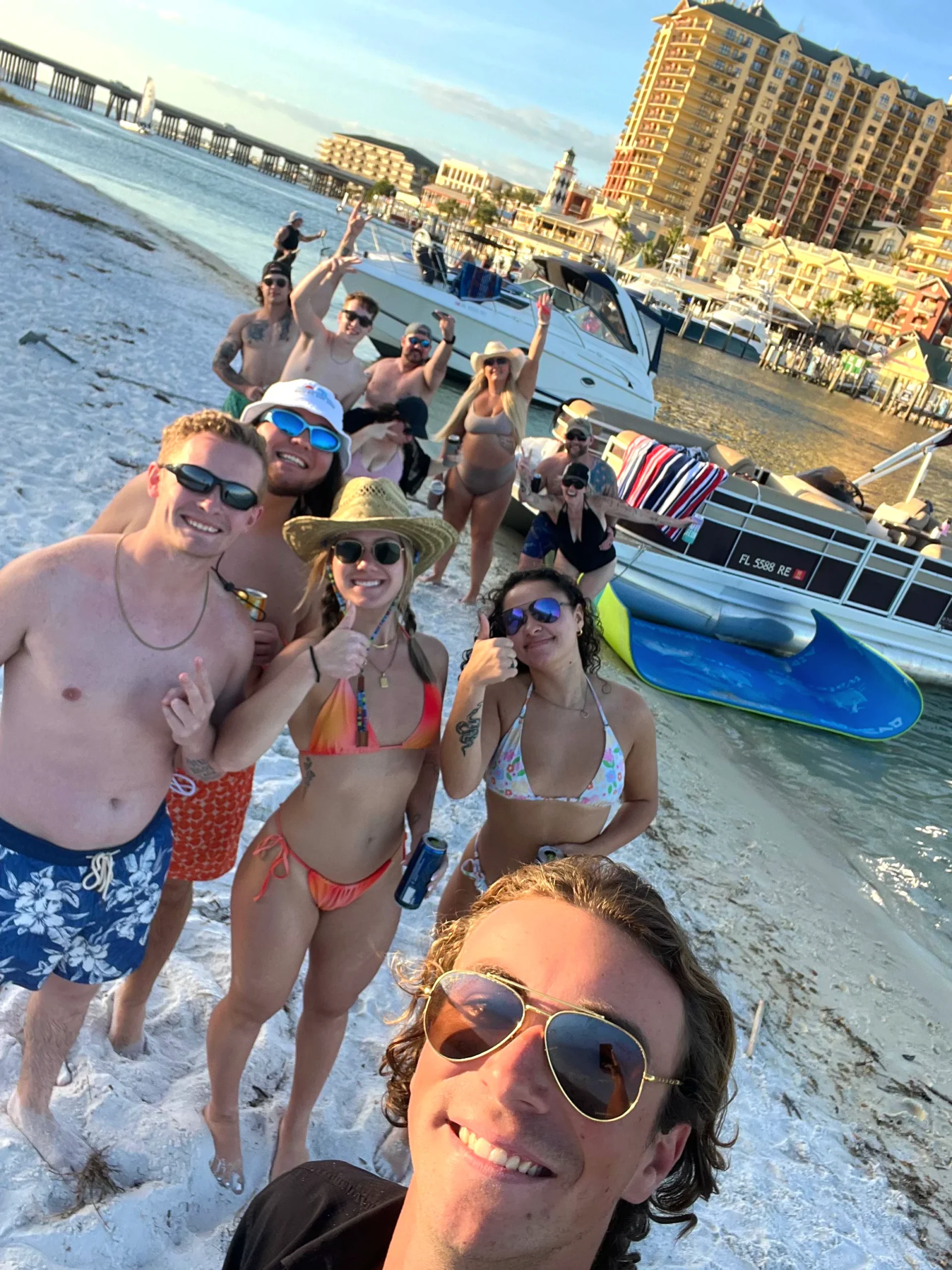 Amenities and services offered by Crab Island Luxury Adventures
As a premier provider of maritime luxury, Crab Island Luxury Adventures spares no effort in ensuring that every aspect of your day with us is imbued with opulence and comfort. Our vessels boast an array of amenities, including spacious sundecks, state-of-the-art sound systems, and elegantly appointed interiors that exude a sense of refinement and luxury.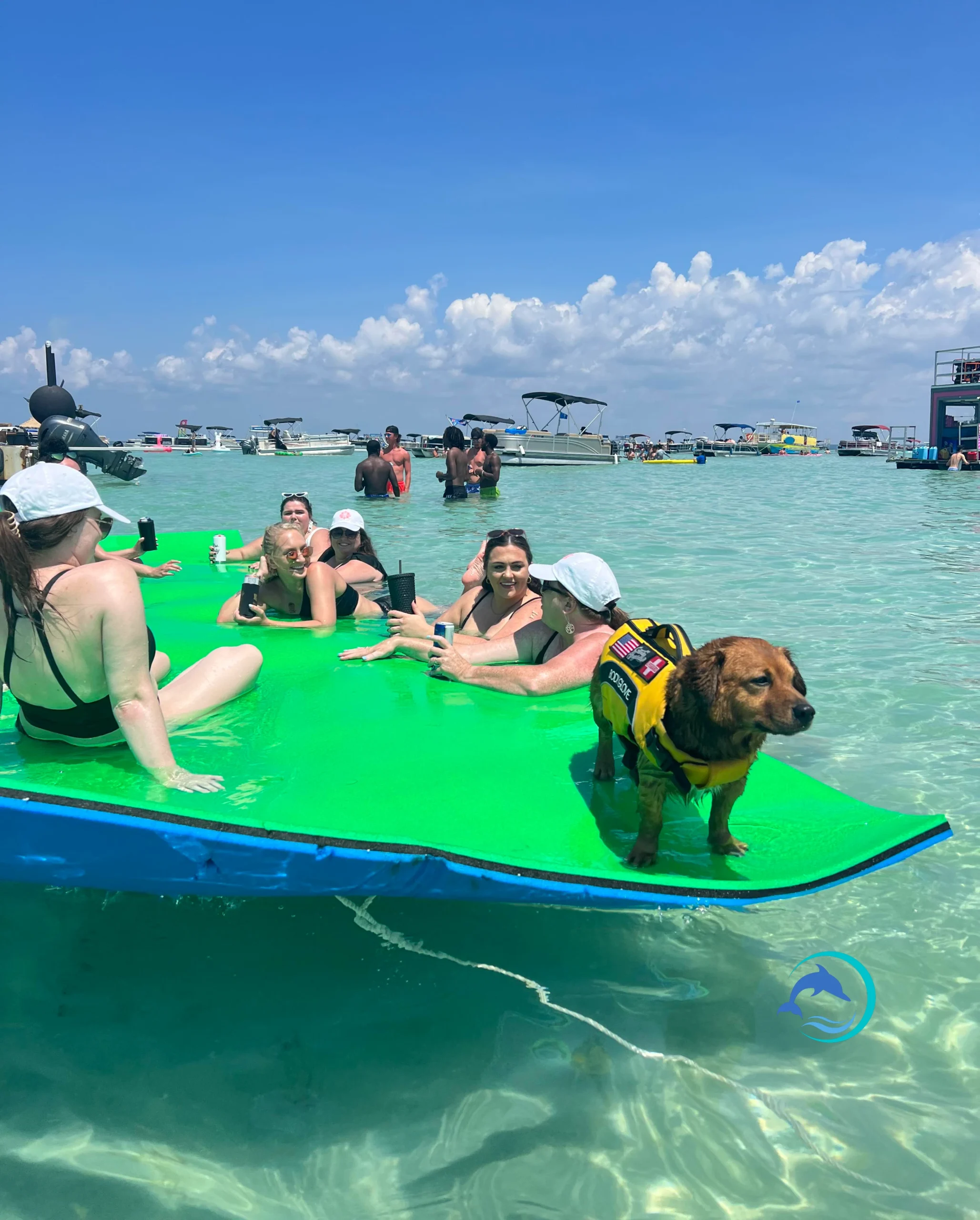 Safety and regulations at Crab Island
At Crab Island Luxury Adventures, the safety and well-being of our guests are paramount. Our vessels are equipped with state-of-the-art safety features and maintained to the highest standards to ensure a worry-free voyage. Our experienced crew members undergo rigorous training to guarantee that every aspect of your journey, from embarkation to disembarkation, is executed with precision and care.


In addition to upholding stringent safety measures, we are dedicated to adhering to all regulations and guidelines set forth by the U.S. Coast Guard. This commitment to compliance ensures that your experience with us is not only unforgettable but also secure and in accordance with all industry standards.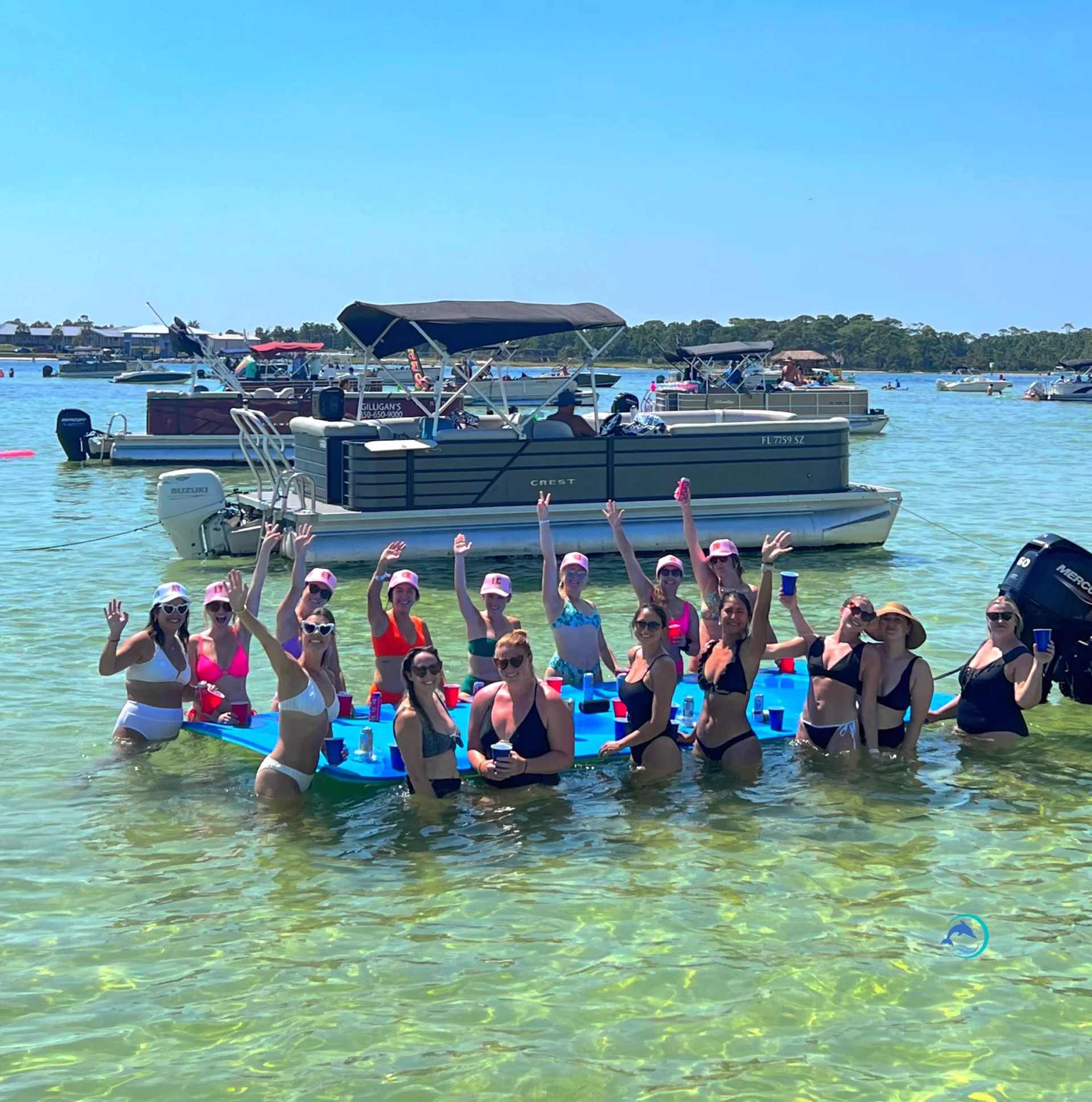 Customer testimonials and experiences
The heart of Crab Island Luxury Adventures lies in the memories we create for our guests. Countless individuals have embarked on journeys with us and emerged with tales of wonder and delight. From romantic sunset cruises to lively gatherings with friends, our guests have shared their experiences, each one a testament to the magic of Crab Island Luxury Adventures.


"I never imagined that a day on the water could be so enchanting. The team at Crab Island Luxury Adventures made every moment feel like a cherished memory in the making," raved one satisfied guest. Another testimonial read, "From the moment we set sail to the instant we bid adieu, every detail was executed flawlessly. This experience will forever hold a special place in our hearts."
Planning your visit to Crab Island
Embarking on a maritime odyssey with Crab Island Luxury Adventures is a seamless process, thanks to our dedicated concierge services. From assisting with charter selection to organizing special events and activities, our concierge team is committed to ensuring that every aspect of your journey is meticulously planned and flawlessly executed.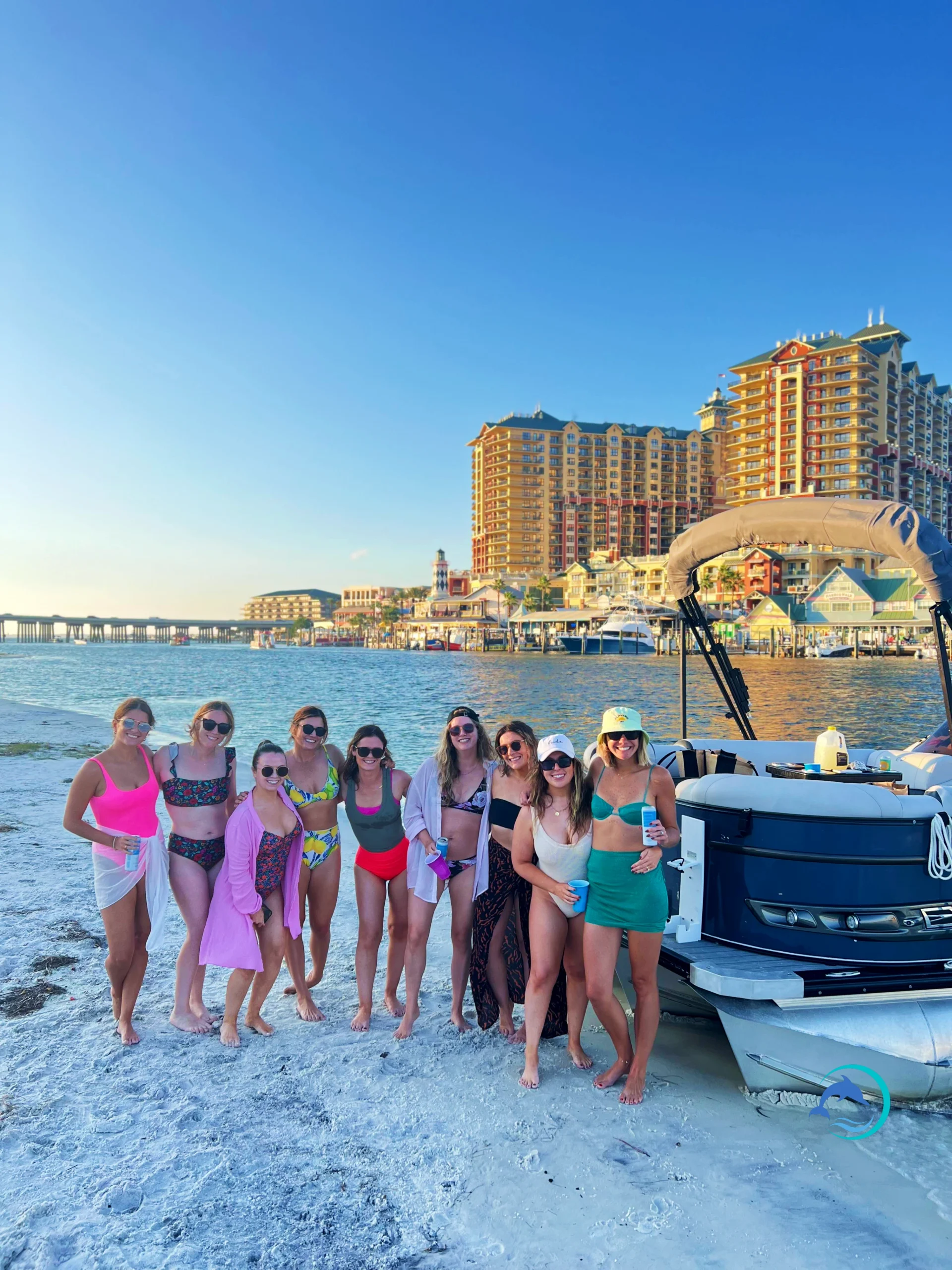 Making memories that last
As the sun dips below the horizon and your maritime escapade draws to a close, the memories forged aboard Crab Island Luxury Adventures linger as treasured relics of an unparalleled journey. The allure of Crab Island, coupled with the expertise and dedication of our team, ensures that every moment spent with us is etched in the annals of your most cherished memories.


So, set sail for paradise, where every wave whispers tales of adventure, indulgence, and pure bliss. Let Crab Island Luxury Adventures be your conduit to crafting moments that transcend the ordinary and resonate with the spirit of enchantment. Join us, and together, let's embark on a voyage that lingers as an indelible imprint on the canvas of your life's most extraordinary adventures.