Crab Island is one of the highest-rated attractions in Destin. It is the focal point of many aerial photographs of the area. It has been featured on many TV shows such as HGTV and Good Morning America. Crab Island is more than likely the main reason Boating Magazine named Destin one of the 'Top 10 Places to Live and Boat' in the United States in 2020.
What is There to Do at Crab Island
Although the name would suggest it's an Island, it's actually a giant underwater sandbar. There is no beach to pull up to, but you can anchor the boat and spend the day or stop for just a few hours on your way exploring the rest of Choctawhatchee Bay.
Crab Island is great for swimming, snorkeling, or learning to paddleboard. We have inflatable docks and water mats to help you get the most out of your day on the water. You are welcome to bring your own if you like.
When is the Best Time to Visit Crab Island?
Depending on what kind of experience you are looking for will determine the best time for you to visit. Holidays and Weekends during the summer draw the largest crowds. It can get very busy. Crab Island is less crowded during the weekdays and a great time for family-friendly visits. If you want the crystal clear emerald water you see in pics, be sure to visit during high tide.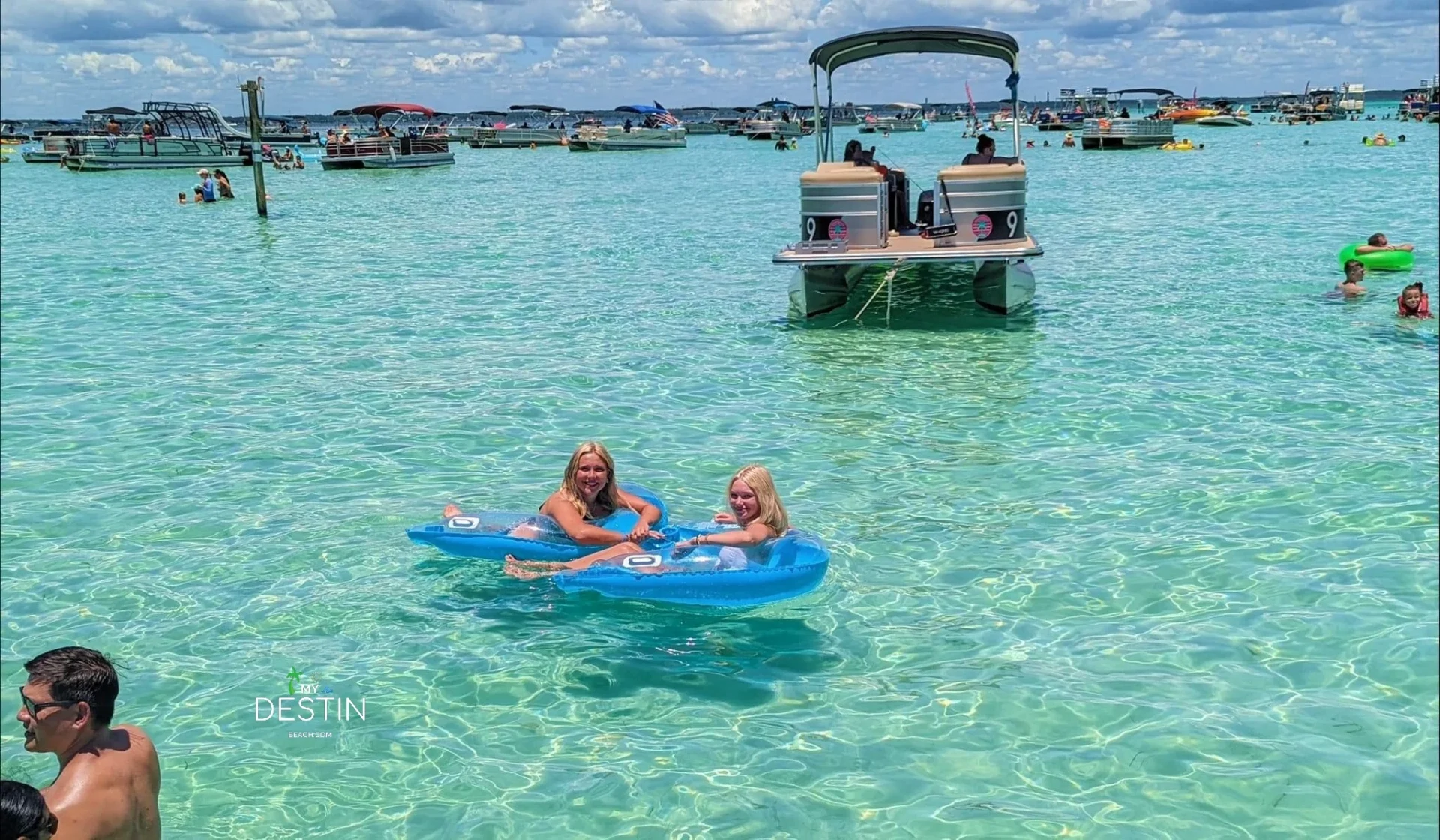 What Should I Bring to Crab Island?
Spending the day at Crab Island is similar to a day at the beach.  You will need your bathing suit, a towel, sunscreen, and any snacks or drinks that you may need. Be sure to bring sandals, flip-flops, or shoes that you don't mind getting wet. Bring lots of water. The sun is very hot and you will dehydrate quickly out there. Bring your wallet if you are interested in purchasing items from mobile vendors that hang out at Crab Island. This includes ice cream boats, a floating restaurant, and a general store.