Looking to stop at a few beaches and swim, snorkel, or just catch some rays? You can try picturesque beaches, tranquil beaches, or less crowded and more natural beaches.
Our 8-hour charters offer an option to beach-hop the islands in Santa Rosa Sound. Here you will find eco-friendly beaches only accessible by boat. Your captain will help you design the perfect day for you and your group.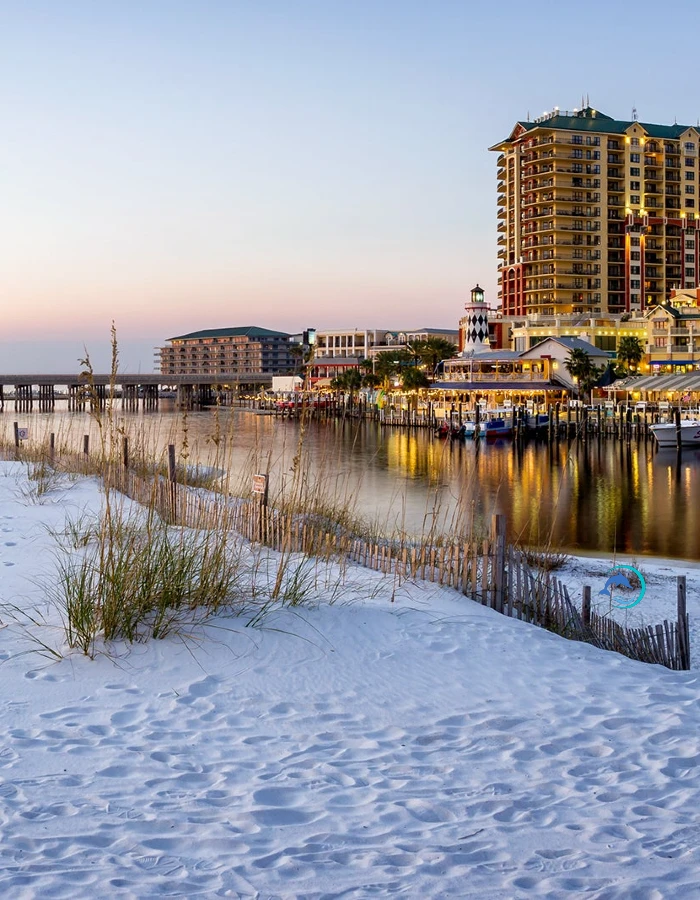 Norriego Point Beach
Views of the Destin HarborWalk Village and close enough to enjoy the sound of live music from some of the restaurants. Great for snorkeling.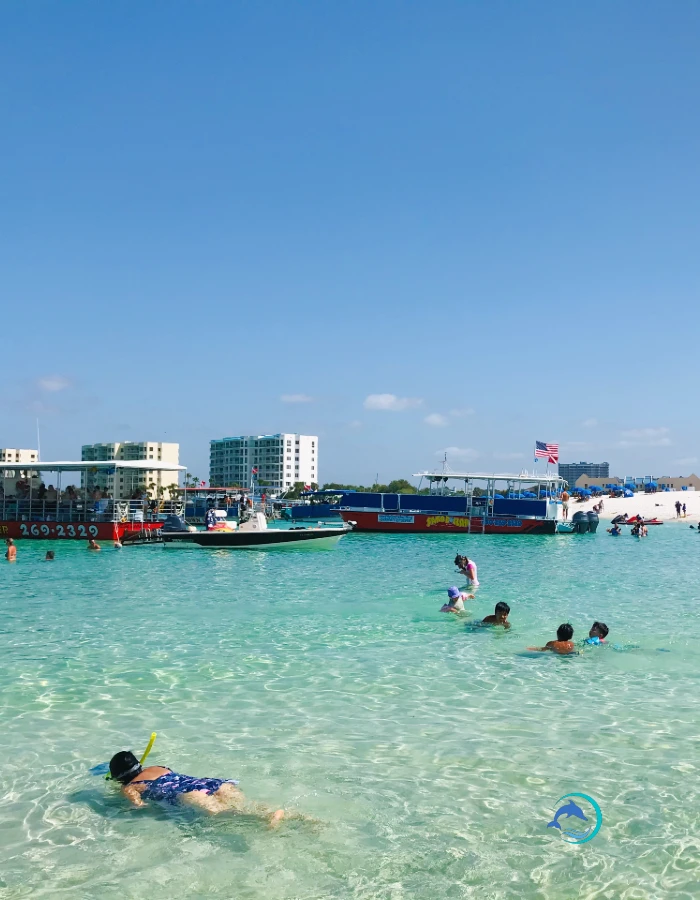 O'Steen Beach

The Jetties are a big attraction for marine life. Be sure to bring your snorkeling gear for this one. When the water is calm, this is a great swimming beach.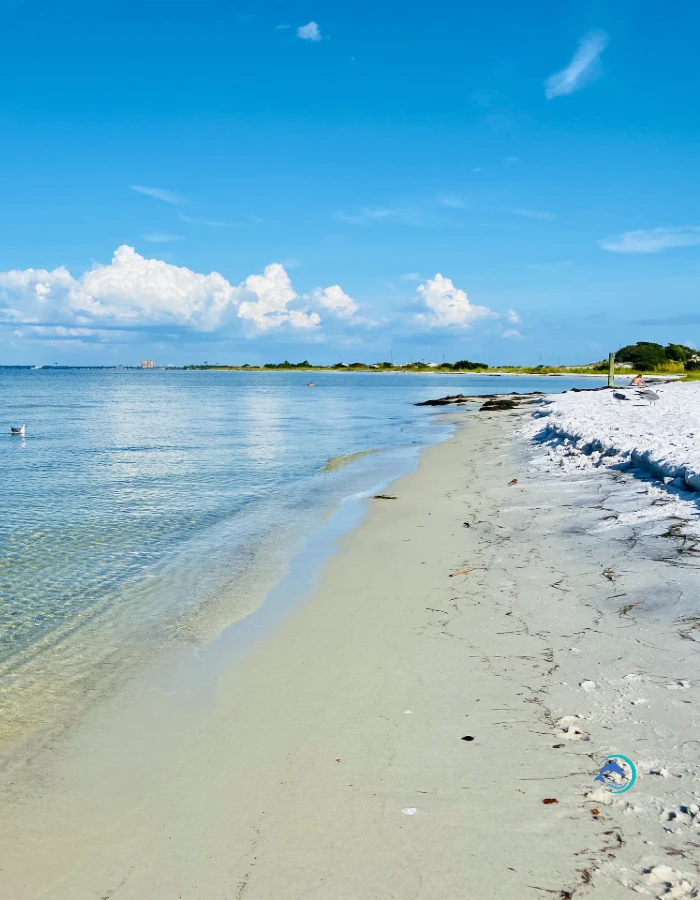 Gulf Islands National Seashore
This less crowded beach and shallow waters make swimming and searching for marine life safer for small children!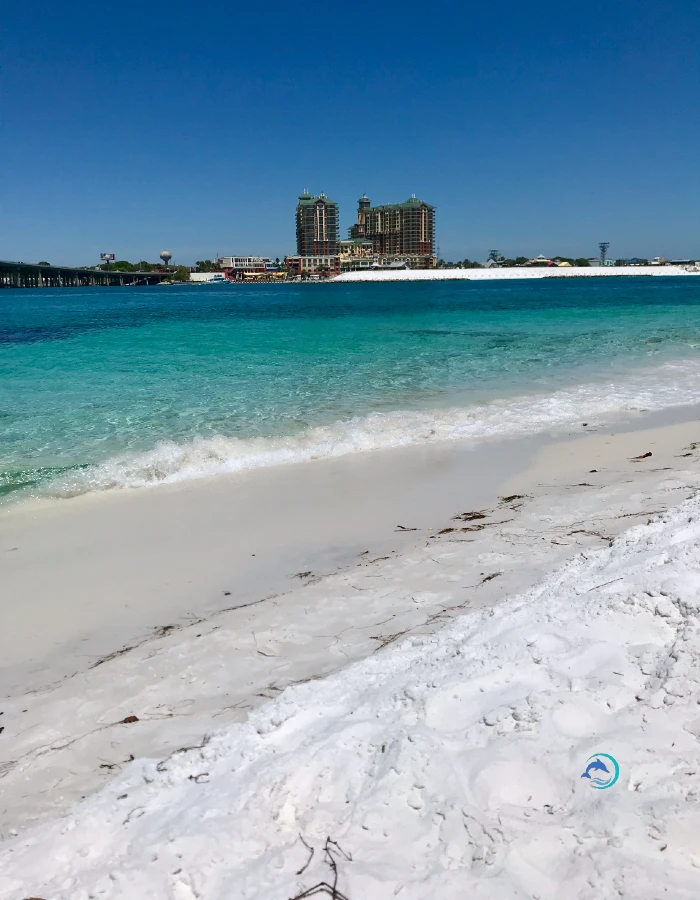 Santa Rosa Island Beach
Affectionately referred to as Redneck Beach, Santa Rosa Island Beach is a great beach for catching rays or taking pics along the rocks.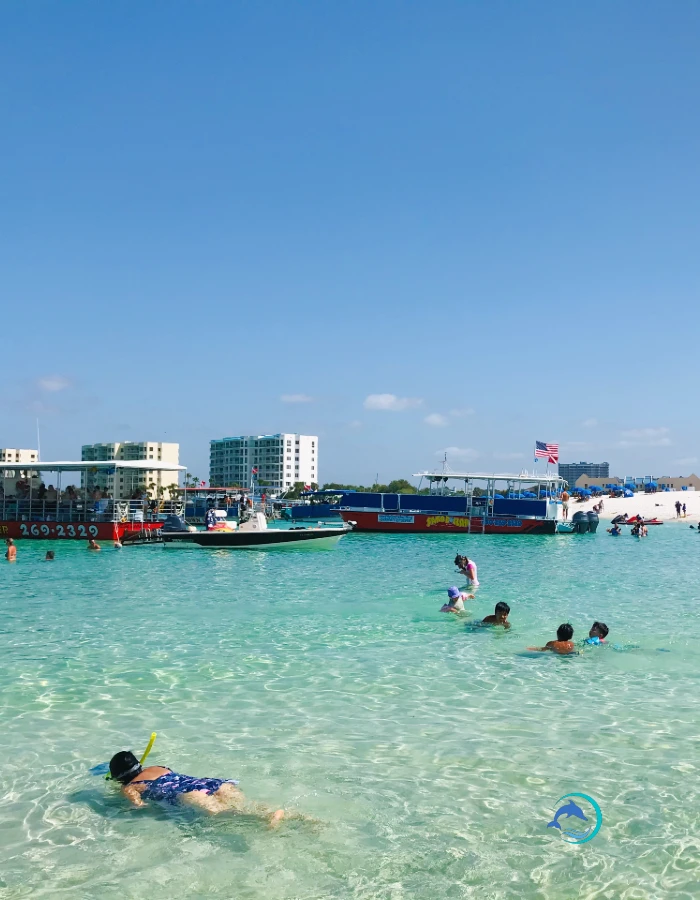 O'Steen Beach
A popular beach for snorkeling and swimming.. The Jetties give protection from the rougher waters of the Gulf of Mexico. They are also a big attraction for marine life.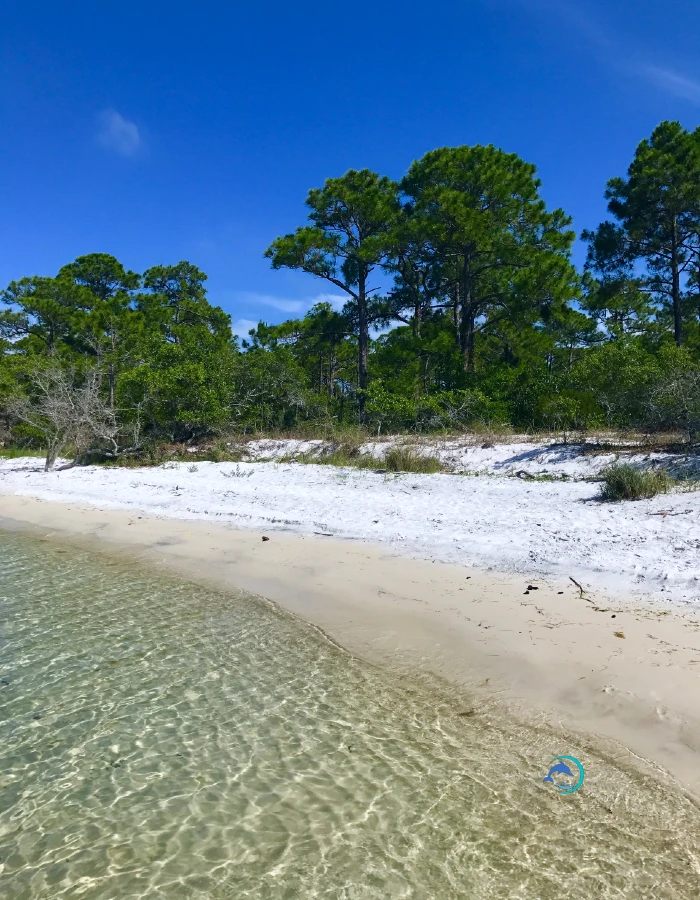 Okaloosa Island Grass Flats
Just across the bay from Crab Island, this beach is great for exploring and searching for marine life. Tons of natural terrain and photo ops.